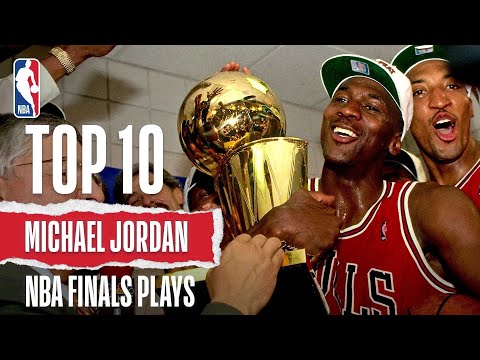 Happy Birthday to one of the BEST basketball players of all time, Michael Jordan, who turned 50 today!
Here is a video highlight of  Michael Jordan\'s Top 10 Plays
There was not a game that went by when everyone from this city was tuned in to watching MJ on the court. How fitting that this weekend is All-Star Weekend in the basketball world!
Being a Chicago native and sports fanatic myself, I remember watching Michael. Granted I was in Junior High School at the time, but I still remember how on FIRE he was! Jordan first retired from his successful career as a basketball player in 1993 to give baseball try. He returned to the NBA in 1995, helping to lead the Chicago Bulls to championships in '96, '97 and '98. Although he retired again in 1998, he returned to the league in 2001, playing for two more years before announcing his final retirement from basketball in 2003.
So Happy Happy Birthday to Michael Jordan, the basketball legend who turned 50 today!
I appreciate you visiting my blog today. Are you a blogger, business owner, online entrepreneur, disabled, stay at home parent or caregiver that LOVES the idea of being empowered to make a substantial income from a straightforward, uncomplicated, done for you blog that the search engines LOVE (like this one you are on right now)?
If YES or you're just plain puzzled at how this could be…… click on the video at the very top of this page or side bar of this page, or, I'll just make it simple for you.
<==CLICK RIGHT HERE.==>
http://www.empowernetwork.com/almostasecret.php?id=stephperson